In this week's podcast, we're sharing some simple tips to help you calm anxiety and improve your sleep. This episode includes a Guided Tapping Session.
SUBSCRIBE TO THE ANXIETY SLAYER PODCAST:
APPLE PODCASTS | STITCHER | PODBEAN | GOOGLE PODCASTS | SPOTIFY I TUNEIN I AMAZON
---
This episode of Anxiety Slayer is sponsored by Organifi. Organifi creates superfood blends that offers plant-based nutrition made with high-quality ingredients. Each Organifi blend is science-backed to craft the most effective doses with ingredients that are organic and free of fillers and contain less than 3g of sugar per serving for less than $3 a day. Go to www.organifi.com/slayer and use code slayer for 20% off your order.
---
Points covered in this episode
Anxiety and feeling tired but wired
Being wired and overtired is ruining the sleep of millions of people. If you're one of them, we hope you will enjoy today's podcast on how to improve both the quality and quantity of your sleep.
Those who suffer from lack of sleep will try almost anything to get a decent night's rest. But sometimes, what we think of as solutions are just aggravating the underlying problem.
THINGS TO AVOID THAT CAN SPOIL YOUR SLEEP
Caffeine: coffee, energy drinks, medications etc.
Eating late and eating heavy meals in the evening.
Working late.
Watching dramatic TV or movies in the evening.
Taking work into the bedroom.
SIMPLE THINGS THAT CAN HELP YOU SLEEP
Allow yourself space to relax your mind: swap TV for reading something gentle, or uplifting.
Take a warm bath before bed.
Try drinking a cup of warm milk with a pinch of nutmeg — milk helps you sleep, and nutmeg helps you stay asleep.
Massage your feet before getting into bed — it helps make your head less busy and more relaxed.
Use a guided relaxation to help you relax and sleep.
This episode includes a Guided Tapping Session for Sleep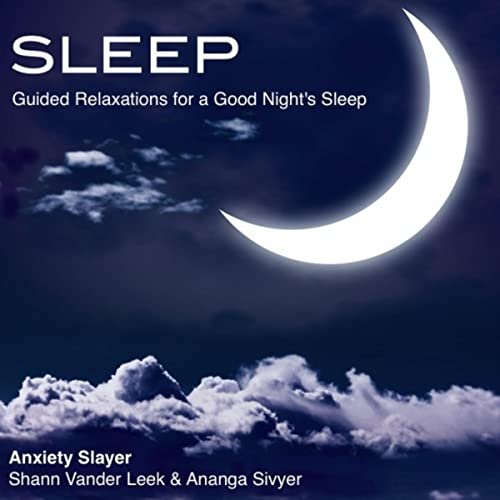 Get access to Sleep: Guided Relaxations for a Good Night's Sleep on our Patreon along with over 100 downloads, including our guided relaxations and Tapping Sessions.
Learn more at https://www.patreon.com/anxietyslayer