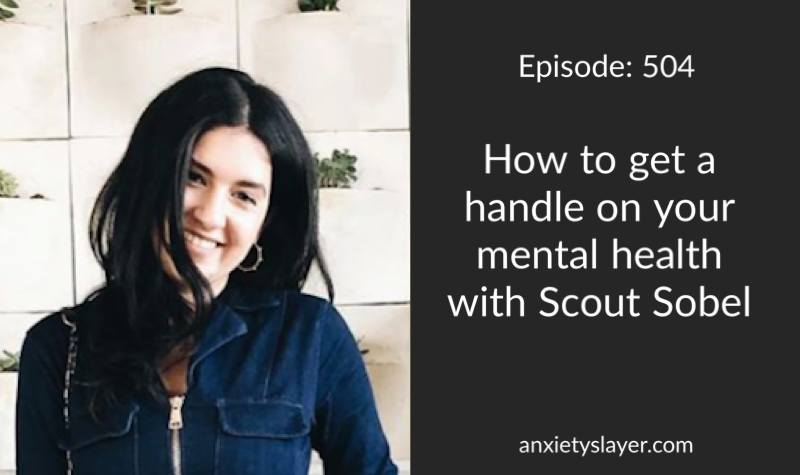 This week Shann has a conversation with Scout Sobel about her mental health journey and how you can get a handle on your life and mental health by taking action and becoming your own advocate.
Scout suffers from a severe case of bipolar type 2 disorder and general anxiety disorder. Her symptoms include depression, hypomania, anxiety, psychosis, suicidal ideation, harming myself, and catatonia. Scout has been hospitalized, been through outpatient twice, dropped out of college, quit internships and jobs, and was deemed "unfunctionable". Her friends and family didn't know if she would be able to ever hold a job or make something of herself.
Today Scout runs a successful PR agency. She earned over $100k in revenue in her first year and MOST IMPORTANT OF ALL, SHE HAS A HANDLE ON HER mental health!
SUBSCRIBE TO THE ANXIETY SLAYER PODCAST:
APPLE PODCASTS | STITCHER | PODBEAN | GOOGLE PLAY | SPOTIFY I TUNEIN
Show notes:
We talk about Scout's healing journey and how we can do a better job de-stigmatizing mental health and inspire others to take control of their lives and dreams regardless of their mental health state

What kinds of holistic and spiritual healing Scout recommends

Not being a victim and the importance of taking action

How to hold yourself accountable

How entrepreneurship helps conquer anxiety

What to do when you're feeling low and struggling with self-esteem
Learn more about Scout at https://www.scoutsagency.com/
Check Scout's podcast wherever podcasts are played.